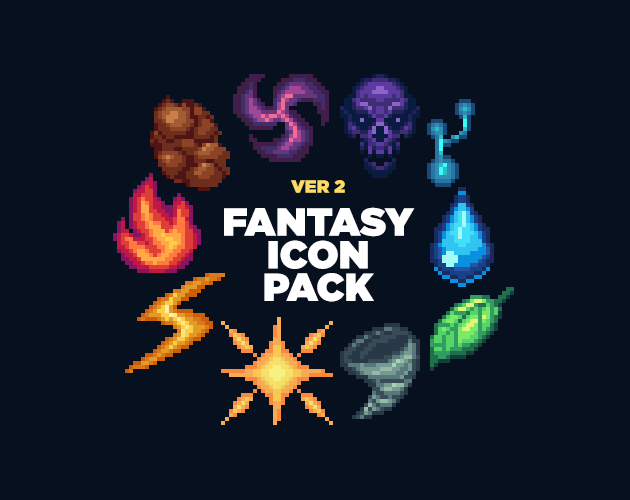 Fantasy Icon Pack
PIXEL ICONPACK DEVLOG
Hi, Ghazi here
I hope you are well in these hard times.
Actually, this is my first devlog in the store. I have planned a major update for my best selling asset, this iconpack. This icon were sold in 2017 and so did my pixel art journey. Overtime, my art improves and i want to change the visual and give more icons to the customer. This devlog acts as announcement of my upcoming update in last month in 2020.
Changelog:
There are 2430 icons now
Visual overhaul
All icons are filled in the row when previously there are empty space
More brand new icons
Some icons placement changed
This update is only for 32px size initially. The 16px size will come soon after. Also, this counts as free update for those who have bought this asset. You can download the update via Itch client.
I plan to launch this update before next week. Stay tuned.
Comments
Log in with itch.io to leave a comment.
This is massive value. I have both the original icons AND the new ones. Well done, Ghazi!
Excited about the update :) , when is it coming?