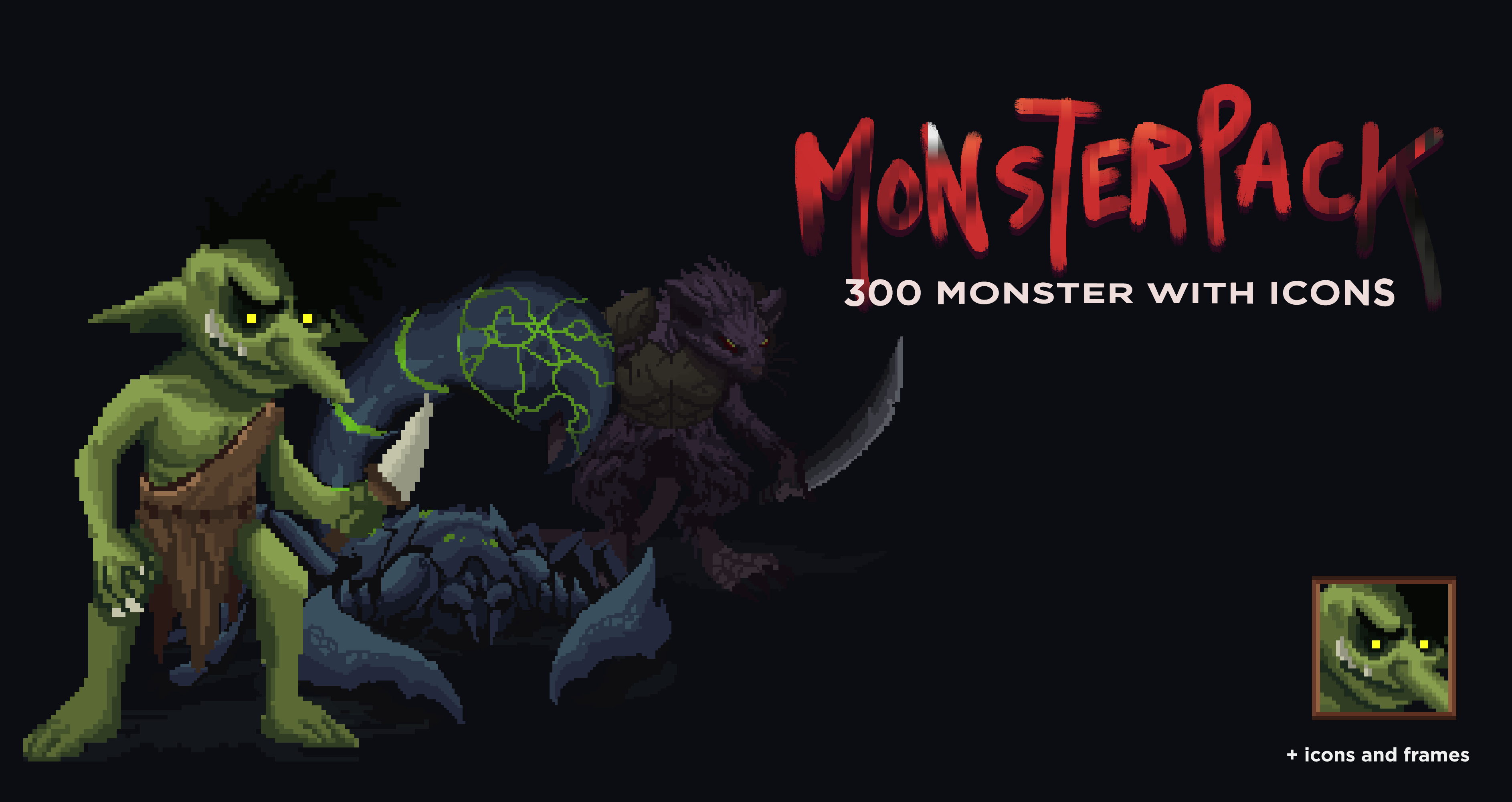 RPG Monsterpack
Comments
Log in with itch.io to leave a comment.
Does this contain the map sprites, in addition to faces and battlers? Please let me know, it looks intriguing.
hi, no it does not contain any battlers, and sprites. But it does contain a face icon each monster at 32px.
Hello,
Just bought this lovely pack of yours for an RPG i'm creating :)
I have 2 questions:
- Do you have somewhere the name list of the monsters? Some of
them, i can't find what they're :)
- I'm pretty careful about the license. I know i can use that
commercially & remix, but do i have to write something in
my attributions / credits page of my game for that asset as well? Or
my itch.io account is enough?
Thanx!
Hi, thank you for the puchase. This asset does not contain any name list. You can use credit or itch page just fine.
Very good art ! Thanks for you awesome work !

Hi, is it include human type monsters?
Nice work, what's the license?
Can I use it into a comercial project and remix them?
Show post...

Bro there are how many total downloads of your 300 monsters pack.
Could we have a sample or overview (heavily watermarked of course) of all the monsters? Could we also have the same of one complete animation? Thanks.
Hello, i have provided free samples and overview in the description. This asset is not animated.
Great works! Is it animated?